A Little Sneak Peak of the Photoshop Alternative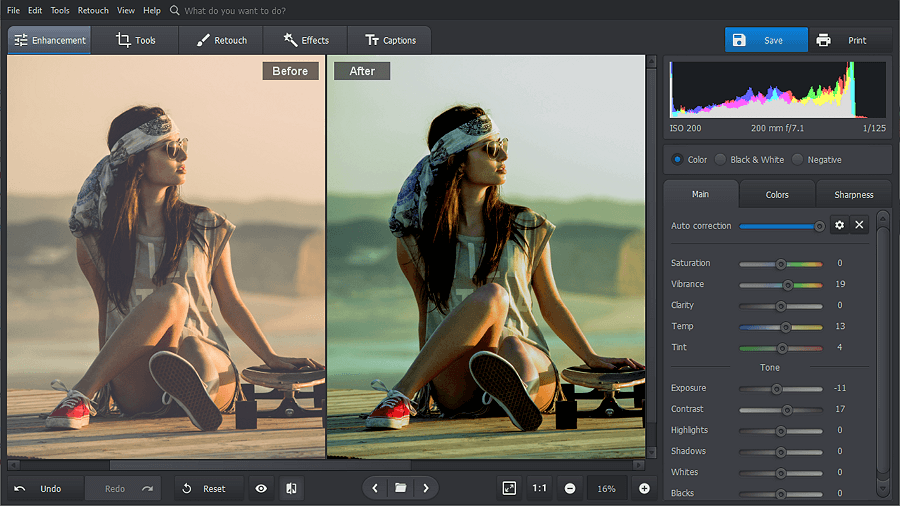 This is how PhotoWorks can enhance brightness, contrast, and vibrance of your picture in a single click.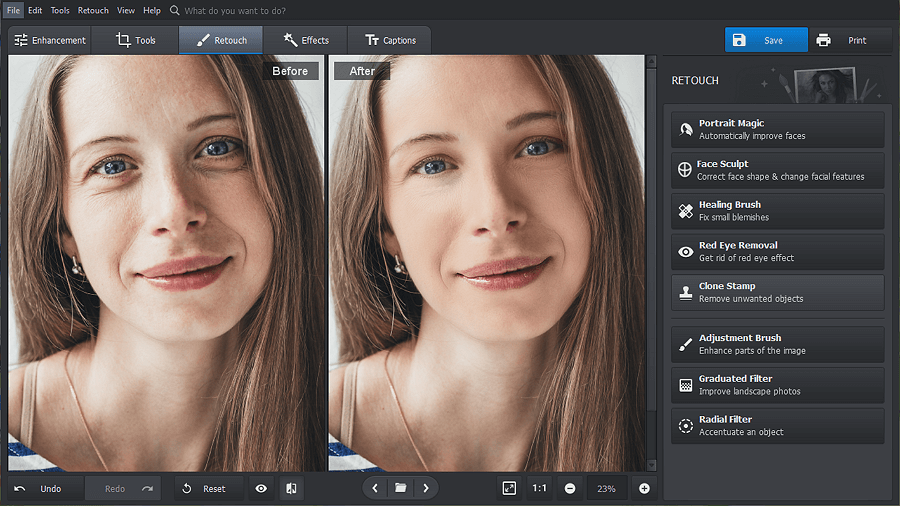 It will take you just a couple of minutes to turn this unflattering portrait into a beauty shot.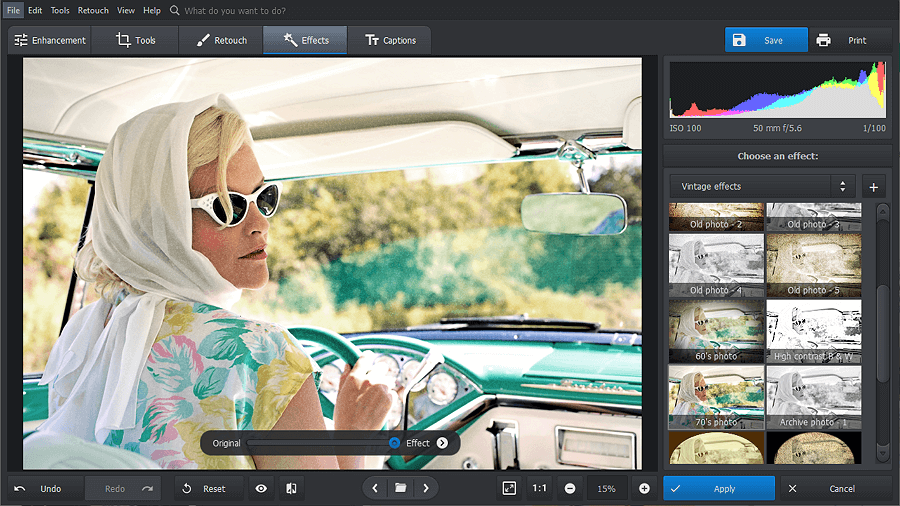 Send you image back in time with the help of a lovely retro filter.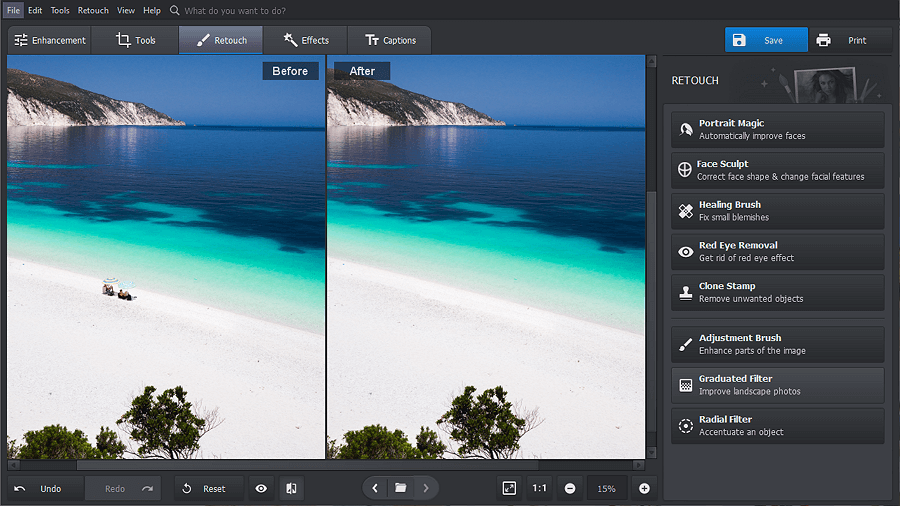 You can easily get rid of all the distractions in the background to focus on what's really important.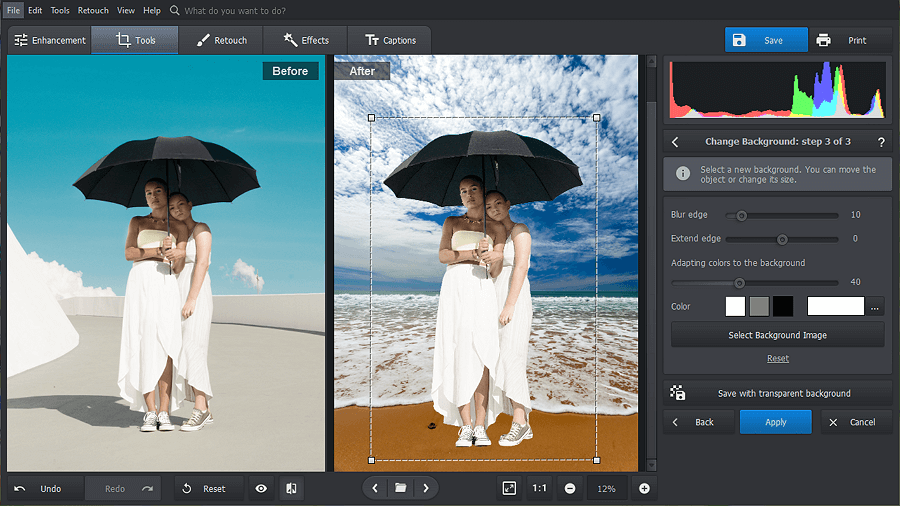 Get rid of this boring background and pick a new one. A forest, a sea shore, a merry carnival - the possibilities are limitless.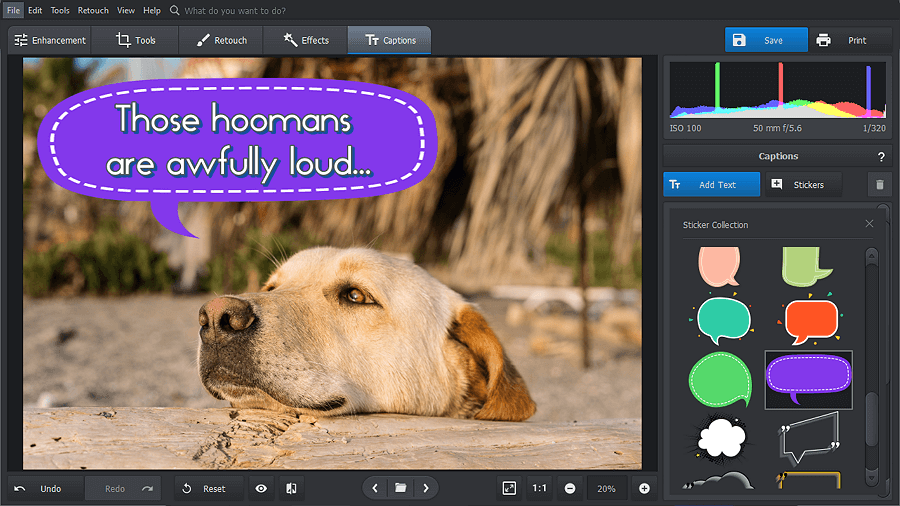 Now you can easily turn your image into a comic strip with PhotoWorks' stickers.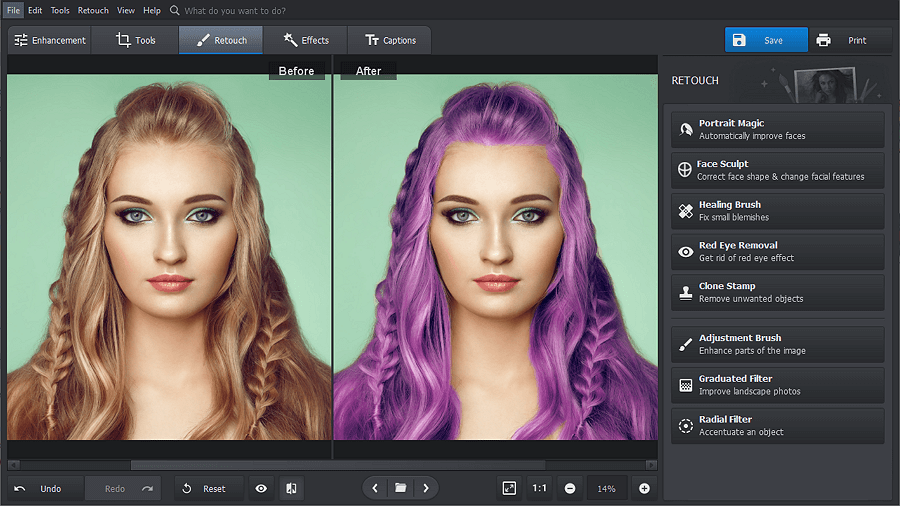 Want to play with a new look? Try on a different eye or hair color hasslefree.